June 23, Sun. 2019
The Celebration
1:30-4:30pm
Wellness Lecture and
Spiritual Healing Workshop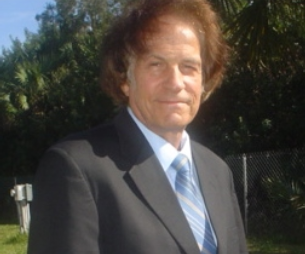 After surviving a near fatal motorcycle accident at age 20, Dr. Shaye's life took an abrupt turn. He left his home in Brooklyn, New York and moved to Monroe, Louisiana, where he earned his undergraduate degree and worked on his masters in vertebrate zoology at Northeast Louisiana University.
In 1973, while Dr. Shaye was working on his doctorate in chiropractic in Iowa, he attended a workshop on psychic diagnosis, intent on disproving the technique. After attending the workshop, Dr. Shaye found to his surprise that he, too, could read and diagnose by sensing energy fields. This led him in 1975 to the Edgar Cayce Book, "There Is A River," at which time he became convinced of the existence of spirit.
Spiritual matters then became the most important part of his life and his knowledge of reading energy fields has grown with the years. In 1980, through inner guidance, he discovered that he could "channel" energy to treat people's spines, without physical contact. He has learned from sensitives that he is channeling a form of spiritual energy which is seen by some psychics as a golden light flowing from his hands and surrounding the patient's body during diagnosis and treatment. The energy affects the etheric body, which transforms and heals the physical body. Initially Dr. Shaye only worked with the spine with healing, but he has since discovered that he could treat a host of ailments.
Dreams have played a major part in the unfolding of Dr. Shaye's spiritual abilities. He has recorded over 18,000 of his dreams since 1975. Dreams have shown him how to manipulate energy fields in several different ways, with each new step appearing when he was ready to receive it.
Besides operating the Shaye Chiropractic Clinic from 1975 to 1993, Dr. Shaye has been lecturing on healing, wellness and dreams, both in the United States and in seven other countries. He has written articles on healing, health, and dreams and has been an avid sports participant in track, weight lifting, body building and karate. He is the author of "He Who Walks on Two Worlds", "The Bigger Little Book of Miracles", the "Two Worlds" audio tape series and creator of the "Dream Cards". (Order information is available upon request.)
To write to Dr. Shaye, please email him at: saulshaye@hotmail.com This address is checked several times a day and an answer will be forthcoming to you that day.
If you would like to call and make an appointment for a distance healing with Dr. Shaye, please follow these directions:
To reach Dr. Shaye for a healing or to book a visit from him, call 239-910-1793 , the number is answered 24/7 and he will return your call asap.
Dr. Saul Shaye
Spiritual

Healer
Lecture/Workshop
Holistic Health and spiritual Healing